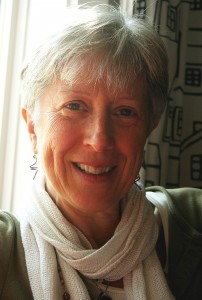 Welcome to this site in progress! Please bear with me as I fill the gaps and reshape the content over the next weeks! Come back often and see how the site is growing and changing!
Besides being a cyclist (yes that's me in the photo above – and that's a common sight – as I race around town)  I am a community-based researcher and educator with enormous energy and passion for deepening my understanding and engaging with others about the impact of violence on learning and ways to address these impacts to support learning for all of us. My dream is to help to create equitable educational settings anywhere and everywhere so that students who have experienced any form of violence can understand how that has impacted our learning, take part in new conversations, and find commonality with others as we explore new strategies to support successful learning.
Through my work I have learned the importance of bringing our whole selves to learning. and have come to delight in becoming more fully present in the moment and in the world and to enjoy creative forms of expression. I am developing a Vipassana meditation practice, exploring photography, mosaic and other crafts. I love to find new beauty in old relics – smashed china and junked furniture become beautiful mosaics, broken and worn items can be glued, plastered, refinished and made anew. I love the richness of metaphor in these creative endeavours! I am a lifelong gardener delighting in the opportunities for new growth each spring. I want to nurture community,creativity, wellness and peace – the potential for learning and change – in our hearts and on this land.
In all my endeavours I am an activist working towards a more peaceful, sustainable and equitable society for all of us to enjoy. As much as I can, I live as if the world I dream of already exists. As a community builder, I love to connect and collaborate with children and adults. I am always looking for new allies in this life work! Will you join me?
Jenny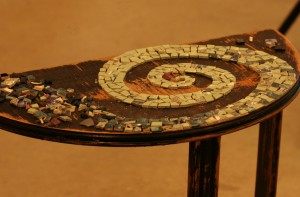 "by violence I mean any way we have of violating the identity and integrity of another person" Parker J. Palmer, A Hidden Wholeness, 2004
Both the video and the quote below fuel my energy and optimism for my dream of inspiring us all to address the impact of violence on learning anywhere and everywhere we seek to learn and change:
"Do not be daunted by the enormity of the world's grief. Do justly, now. Love mercy, now. Walk humbly, now. You are not obliged to complete the work, but neither are you free to abandon it."

from The Talmud