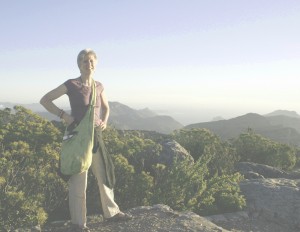 These beliefs and visions shape my work and life:
Violence impacts learning. Addressing these impacts will help interrupt cycles of violence.
I believe most of us can learn far better than we ever imagine, but violence often impacts our learning. Educational change to address these impacts can interrupt cycles of learning failure and ongoing violence – the violence directed inward as well as outward.
My vision is to work with a growing number of allies to acknowledge the issue, to keep exploring how to better support individuals to learn successfully, and encourage educational change in every way I can.
Holistic approaches support learning.
I believe it is valuable for all of us – educators and students – to have opportunities to draw in spirit, emotion, body, and mind to support learning.
My vision is to use holistic approaches in all my teaching – online and face-to-face – and to teach teachers how to use these approaches.
Well-being is vital for life and learning.
I believe educators must learn to be creative and self-reflective, to nurture our own well-being, and to support our students' reflection and self-care.
My vision is to nurture my own reflective practice, creativity and personal well-being, along with the well-being of the earth, and to support others to do the same.