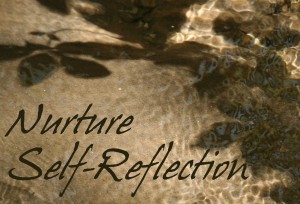 My own healing processes have led me into intense self-reflection – I have come to see how different my own teaching and writing is now that my practice is grounded in my own understanding of my self and my history.
Check out the Reflective Practice section in learningandviolence.net
What do I want to do?
Support others in reflective processes – mentor teachers in the questions, concerns and challenges which emerge when they/we seek to address the impact of violence on learning
Continue to carry out my own self-reflection – exploring in words, and images….
Are you interested in joining me in a reflective project? 
What have I done?
Written book chapters reflecting on the learning and violence work, the challenge to get the issue addressed, and how to create change.
Written articles reflecting on my own learning and that of of other learners.
Created a digital story – In Search of a Story – using photography to tell old truths…
Check out the What have I done pages for the details.